Join us for the 2023 FHA Conference in historic Savannah, Georgia starting on the evening of September 17, 2023 through September 20, 2023!
The FHA Annual Conference is a full 2.5 days (Sunday through Tuesday) of learning and networking sessions between fraternal housing professional administrators and strategic partners. Staff and strategic partners are together in sessions learning of new trends and issues in the fraternal housing industry. 
Schedule:
The conference begins on Sunday evening for cocktail hour, networking, introductions, and dinner as the official start of the conference. 
Monday and Tuesday sessions begin promptly at 9am with a variety of sessions including insurance and legal trends, breakout sessions and national house corporation highlights of organizations. Session topics are selected by the planning committee with a variety of presenters including housing professionals and strategic partners. In the evenings, there will be excursions for socializing and networking. It is highly encourage for everyone to attend all sessions and stay through Wednesday morning in order to experience the full networking impact of the conference. 
Session topics and presenters for 2023 will be shared soon.
Want to have some fun before the conference? We are offering a golf outing to enjoy the nice weather and friendship on the morning of September 17th. More information about the tee time and signing up to join will be available on our registration site.
Attendance & Registration:
Attendance cost is $160/person for members (fraternal housing professionals and administrators). 
Attendance cost as a strategic partner is a per-company basis of $1,600. This includes 2 attendees and event sponsorship. Additional attendees are welcome to join for an additional $160/person.  Please check out our Sponsorship page to learn more about additional sponsorship opportunities. 
Register for the conference here. Registration closes on July 15, 2023.
Plans change after you registered? Contact FHA at fraternalhousinginc@gmail.com to switch your registration to someone else. We will accept cancellations up to 9/1/2023 for the conference for full reimbursement. 
Guests of attendees, such as spouses, are welcome to join along! You can register a guest for the per person cost of $XXX; just add them on the registration above!
Conference Location & Hotel Accommodations: The historic DeSoto Hotel
15 East Liberty Street, Savannah, GA 31401
p: 866-810-5325
The DeSoto features the Buffalo Bayou morning cafe available daily 7am-2pm with grab & go options, the Main Dining Room for breakfast/brunch with fresh ala carte offerings, and the Proof & Provision gastro-pub serving craft barrel-aged cocktails to close the evening.
A room block has been set up for the DeSoto Hotel at the rate of $165/night for a king or double queen room. (+13% tax, $1 city fee, $5 occupancy fee per night. There is a $10 per person fee for more than 2 guests). The room block closes on September 4, 2023. Reserve your room here. 
Parking is $38/night. 
Check-in is 4pm. Check-out is 11am.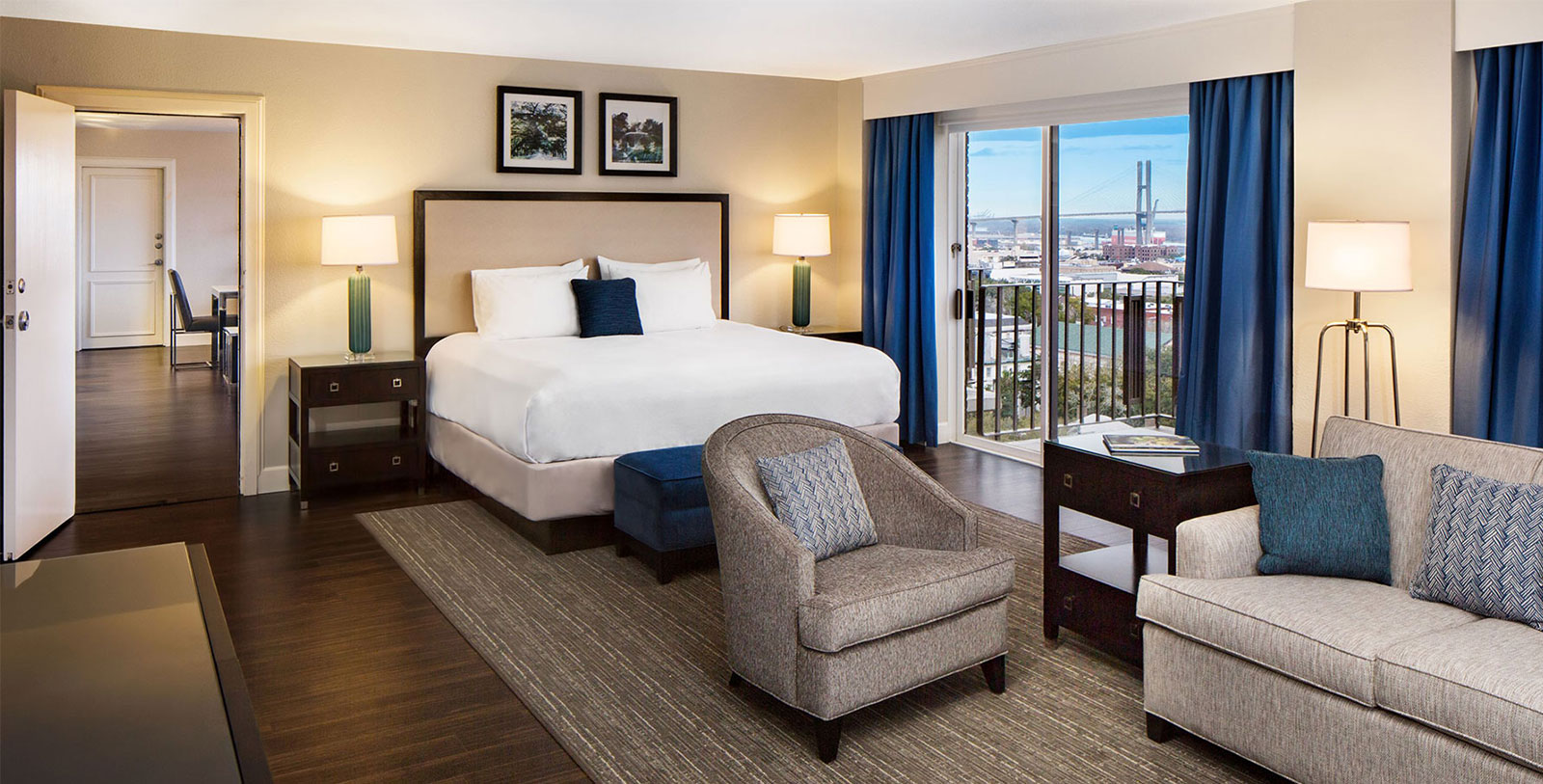 Take a tour of the DeSoto Hotel.