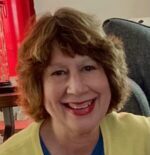 Mandy Reymann
President
Mandy Reymann is serving as the Director of Housing Operations for Delta Gamma at its Executive Offices in Columbus, Ohio. She started at Delta Gamma in 1991 working for the Fraternity finance department. In 1993, she moved to the newly formed Fraternity Housing Corporation (FHC) and has been there ever since. She has worked in all facets of the corporation including payables, receivables, payroll, and insurance. There are now two corporations with the addition of the Fraternity Management Corporation (FMC) and 15 LLCs that she oversees. She manages 9 employees and thoroughly enjoys the challenges that the corporations and 150 chapters bring. She has served as FHA conference chair for two years, treasurer for two years and is starting her second year as president.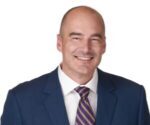 Greg Somers
Treasurer
Greg Somers is the Chief Executive Officer of SAE Financial & Housing which manages F&H properties to ensure performance according to SAE's financial and strategic plan. Greg is responsible for executing the daily operations of the F&H business units, including supervision of staff and coordinating board directives. Greg's leadership provided the foundation for the Fraternal Housing Association's collaborative fraternal experience.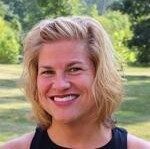 Casey Keller
Conference Chairman
A strong supporter of the Fraternal Housing Association, Casey joined the board in 2021 and is responsible for the annual conference. She, along with the planning committee, bring trends, education, and networking to the two-day annual conference. "Being an active member of the FHA provides an opportunity to contribute to the collective excellence in collegiate housing regardless of the organization we each individually serve."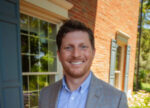 John Reineke
Engagement Chairman
John Reineke is the Chief Housing Officer at Beta Theta Pi Fraternity. In his role, John provides strategic direction for all Fraternity housing initiatives, manages a robust property insurance program, oversees the operations of a portfolio of owned or managed properties and provides support for all Beta Theta Pi house corporation volunteers. John first joined FHA in September 2017 and has been actively involved since, now serving on the board, and leading the Engagement Committee. "FHA has done a tremendous job linking fraternal housing professionals together, so we are then able to elevate the work we do for our respective organizations."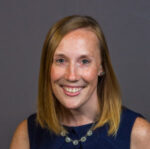 Kayla Hagerty
Communications Chairman
Kayla first attended FHA in 2019 San Antonio as a newer professional in the fraternal housing industry with previous experience in Student Affairs and campus housing enterprises. Her first conference opened up the professional world for resources across the industry aiding her to serve her organization better. She later joined the 2022 Conference Planning Committee and was the lead communications contact for the association. She later joined the Board in 2022 continuing serving as a communications lead. "Attending FHA allowed me to connect with other national housing groups to learn best practices from tenant and master leasing to rent collections to maintenance management and much more. Additionally it allowed me to get to know industry strategic partners beyond a sales pitch who support the success of our properties"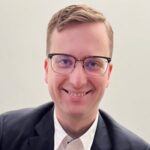 Rob Derdinger
Past President
Rob Derdiger is the Chief Executive Officer of Alpha Epsilon Pi Fraternity and is the past president of the Fraternal Housing Association. Previously the Chief Financial Officer of Alpha Epsilon Pi Fraternity and manager of organization's not-for-profit fraternal housing arm, ESPONDA Associates, Inc., Rob's leadership provided the foundation for the Fraternal Housing Association's collaborative fraternal housing experience. "I am thrilled to have had the opportunity to support the building of an organization like FHA. Housing in the fraternal world enhances and enriches a member's experience, and by supporting the development of such a collaborative organization, the fraternal world continues to build upon the founding principals of each entity"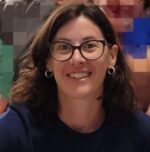 Erin Stachowiak
Strategic Partner Liaison
Erin has been a member of the TreanorHL team for seven years and has over 17 years of experience working in the field of architecture. Originally from Buffalo, New York, she attended culinary school and worked as a pantry chef before Erin decided to take a different career path. She received her Associate of Applied Science in Architecture and a Bachelor of Fine Arts in Interior Design. With construction background experience in the office and in the field, project experience includes fraternal housing, educational facilities, casinos, multi- & single family residential units, office spaces, retail, and historic preservation. She has been responsible for all phases of design and construction. As a retired board member of her local preservation society board and community mural project team, Erin is also thrilled to serve as the FHA Strategic Partner Liaison. "As the FHA liaison, I hope to strengthen our strategic partnerships and relationships with fraternities and sororities. We all have the same goal: to provide a safe and memorable housing experience for our collegians. FHA enables our members to share our experiences and perspectives on students, alumni volunteers, and donors. This collaboration will enable us to better understand and serve our clients."
Committees of the association support selected areas and include conference planning, member engagement and technology.
Conference Planning
Meets monthly to plan all things conference related including site selection, registration, presenters, and the execution of the conference.
Engagement
Meets monthly to evolve ways to engage non-members with our association and create engagement within the membership. They are currently leading a data collection study that would be a resource for all members identify who is on what campuses.
Technology
Meets monthly to update aspects of our website and social media platforms.