The Fraternal Housing Conference started as an idea in 2016. The idea was to get fraternal housing professionals together to promote professional development, support, and structure of headquarters-based housing staff. The first meeting was held in Cabo San Lucas, Mexico, which brought together 11 housing professionals and a few industry partners to discuss common issues, concerns, and priorities within the industry and how organizations could work better together. 2017 was the first conference and it has continued since. 
The Fraternal Housing Conference prides itself to be different than other industry conferences, as the conference is here to support the entire fraternal housing industry by treating headquarters-based professionals and industry partners equally in a conference experience. As those who are prominent in the industry are often Greek themselves, having industry partners at the table and in discussions during sessions allows for greater learning and idea-sharing. While the membership basis of FHA is for headquarters-based professionals, it is recognized, and are thankful for, the industry partners in the space who help make our homes successful as a part of the fraternity/sorority membership experience. 
The conference has evolved into a 2.5 day event, usually held on the 3rd Sunday through Wednesday of September each year at a different city location. 
What to Expect at the Conference:
What is the time commitment?
The conference begins with a reception on Sunday evening, usually around 5pm. Programming is during the day generally between 9am-4pm with dinner off-site at destination spots. Wednesday is the departure day with no programming.
What is the cost?
There is a minimal registration cost for headquarters-based professionals and a sponsor rate for strategic partners. See our Conference Details & Registration page for specifics on the upcoming conference. The registration fee does not include hotel or transportation costs. Conference registration does include meals.
If I am a strategic partner, what opportunities do I have to sponsor?
There is a registration cost for strategic partners which includes sponsorship support. There may be additional sponsorship opportunities. See our Annual Meeting Sponsorship Opportunities page for specifics on the upcoming conference.
What types of speakers or content will be at the conference?
Each conference has session topics that are hot items during the recent academic year which rotate while some sessions like legal matters and insurance are generally standard presentation sessions. See below for former session topics.
What should I bring?
Business cards. Business cards. Business cards. Networking is an amazing part of FHA. We will have a table available with everyone's card offered out to attendees so be sure to bring yours. Notebooks/notepads are helpful for taking session notes. Lastly, of course, an open mind to learn and grow.
What should I plan for?
Plan to be fully present-mentally and physically. While we do schedule out brain breaks or office hours during the conference, it can be distracting if you are on your phone or computer during sessions. Please step out of sessions for phone calls or meetings if you are unable to reschedule any meetings while during the conference.
What should I wear?
We are a more relaxed crowd! Business casual/snappy casual attire is okay. Yes, folks will be wearing jeans.
What are the evening socials like?
Commonly social events are a meal paired with activities. From events at BB King's Blues Club to a riverwalk boat tour or a Buffalo Trace's distillery tour, we try to continue the collaboration with those attending the conference during the evening. We try to find something unique in the local area. You will also find folks gathering around the hotel for evening spirits.
Conference Recaps:
2017 – Mackinac Island, MI
2018 – St. Augustine, FL
2019 – San Antonio, TX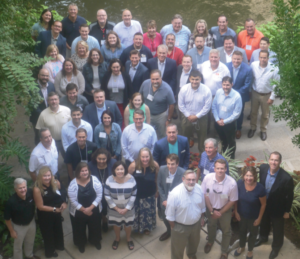 Held at the Hotel Contessa. Socials at The Alamo and Casa Del Rio

Attendees: 77 total

Sessions:

The genesis of FHA- its purpose and mission

Most Recent Updates on University Recognition and City Zoning Ordinances, Protecting Our Assets

Group Discussion: City Zoning, Permits, University policies, Eminent Domain

Insurance and Risk Management Trends

Fraternities going to alcohol-free housing

How Sororities respond to the movement of alcohol-free housing

Attracting non-live-in members and creating community through meals

Group Discussion – Enrollment trends, occupancy, charging appropriate rent, collection strategies

Group Discussion – Update on CHIA and other housing initiatives

Changes to social spaces in Greek Housing and competing with luxury apartments and dorms

Market rate analysis, acquisition strategies, raising capital and financing trends

Group Discussion – How to gain support from your national organization for




housing and National House Corporation structures
2020 – Cancelled (Covid-19)
2021 – Memphis, TN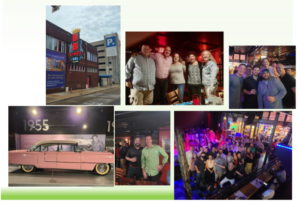 Held at the Guest House at Graceland, Socials at BBKing's Blues Club on Beal Street & Elvis Presley Motors Museum

Attendees: 75 total

Sessions:

Legal Update with Fraternal Law: Today's hot topics

Housing Models: Different ways of forming housing corporations and managing facilities

All things Insurance: Risk Management Trends

Marketing Campaign: How do we sell Greek housing post-pandemic?

Less is More: Trends in construction/design with the current footprint

Low Voltage: Technology for the future

Food Service reimagined: What is the demand from our current students?

Financial Reserves: How much is enough?

Conference recap: small group discussion
2022 – Lexington, KY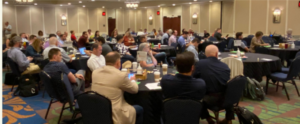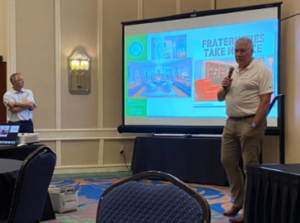 Held at the

Hilton Lexington Downtown

, Socials at Buffalo Trace Tour & Dinner

Attendees: 101 total

Sessions:

Legal trends

Tracking Current Collegiate Housing Trends and Partnering with Student Organizations- the University of Kentucky FSL Office

Society for the Preservation of Greek Housing

State of Fraternal Insurance

Today's College Student and Trend Data

Moving the Local House Corporation from Survival Mode to Thriving Mode

The World is your Oyster, or a Plant-based Meat Substitute

Operating a For-Profit Business in a Non-Profit World

A Lesson in Due Diligence and Collaboration: The Benefit of being Prepared for the Start of a Project

Promoting Accountability in Group Housing

Leveraging Technology in Property Management

Place of Pride: Meeting the Needs of Fraternity Property
Save the Date for our Upcoming Conferences:
2023 – Savannah, GA
Sept 17-20, 2023 at the Desoto Hotel in Savannah

See our Upcoming Conference Details & Registration page for specifics on the upcoming conference.
2024 – Oklahoma City, OK
Sept 15-18, 2024 at the Skirvin Hotel in Oklahoma City. 

Further details to be released Spring 2024